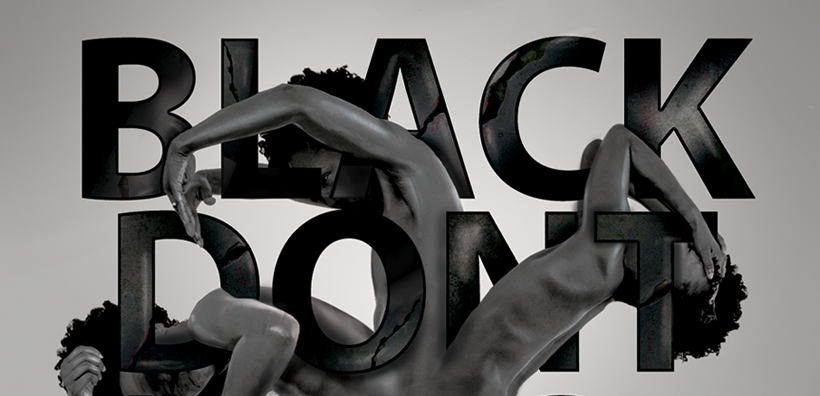 I was hired to design the poster for an upcoming Oakland performance. After receiving a thorough description of the event I started to create concepts.
I began with photographing the model. There were about 65 photos in total. All photos were of the figure dancing and posing mid-dance. The photos were brought
into Photoshop where I manipulated the selected figures between and around the text. Each letter was then textured, layered and given a soft polish.
"Black Don't Crack is a musical-theatre production using humor, drama, and interdisciplinary performance to investigate the revolutionary – and sometimes painful – ways Queer Black Artists work together to heal themselves and their communities of internalized oppression and trauma."